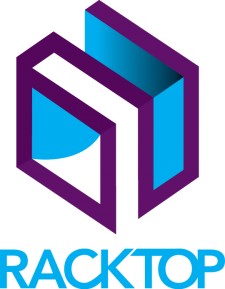 Fulton, MD, August 8, 2016 (Newswire.com) - ​​​​​​RackTop today announced that Todd Gresham, former CEO of Congruity/Source Support, as well as a senior executive at Seagate, has been appointed to RackTop's board of advisors. Gresham brings over 25 years of executive management experience in both publicly traded and private data storage companies. As CEO of Source Support, Gresham implemented a new vision, transforming the global services company by developing new and higher value services capabilities, increasing new customer acquisition, and recruiting an experienced and professional leadership team. Under his leadership, revenues tripled year after year. At Seagate, Gresham served as Senior Vice President of Sales, Marketing, and Support, as well as Co-General Manager of Seagate's Systems business after the Xyratex acquisition. While at Xyratex, his leadership more than tripled the company's traditional OEM and Channel revenues while entering new vertical segments including Government, Cloud Service Providers, Oil & Gas, and Genomics. Prior to Xyratex, Gresham served as President and CEO of nStor Technologies, a publicly traded data storage systems provider (later acquired by Xyratex). He also founded Meritage Associates, a consultancy business which guided over 100 firms, including Fortune 50 companies, in the areas of product strategy, market development, and capital acquisition. Gresham served as VP of Global OEM and Channel sales at EMC, and was the General Manager of APAC and VP of Worldwide Sales for Data General's CLARiiON storage product line (acquired by EMC). Gresham presides on the National Advisory Council for Make-A-Wish Foundation.
"Todd brings a wealth of executive experience and global business leadership capabilities from his time at some of the biggest names in data storage," said Eric Bednash, RackTop's CEO. "His ability to build and manage global data storage teams will play an important role as RackTop continues its rapid growth."​
"What impresses me most about RackTop is their ​ability to bring solutions to customers dealing with the challenges of today's complex data ecosystem," said Gresham. "The market is crowded with companies offering varieties of data storage appliances, but none encompass the simplicity, ease of information management use, compliance, and integrated private cloud components as part of a single solution like RackTop. Their top-down focus on delivering a solution that simplifies the day-to-day lives of IT leaders is truly unique."​
Gresham will be advising RackTop on expanding its go-to-market strategies, developing partner alliances, and advancing fundraising activities.​
RackTop designs data storage and management software that transforms the way businesses manage data across multiple systems, both on-premises and in the cloud. RackTop's all flash and hybrid storage appliances address high performance and component storage needs, while RackTop's myRack data orchestration engine uses simple compliance based policies to handle data protection, content indexing and per-application optimized system configuration. RackTop operates a large nationwide private cloud which provides inherent backup and disaster recovery for data systems, as well as a full suite of services to enable customers to leverage data in the cloud, from the cloud.
For media inquiries, contact: Laura Bednash, RackTop Systems, press@racktopsystems.com, 888-472-2586
Source: RackTop Systems
Share: